Contract Distilling & Manufacturing
Learn about our options for Private Label Distilling Services.
Get an estimate
Private Label Services
Custom Beverage Solutions. Flexibility for Innovation.
You need flexibility and options when evaluating how formulas will translate to commercial scale-up. Our TTB & FDA-registered plant specializes in creating innovative spirits and non-alcoholic beverages. Use our facilities to:
Prepare and run R&D trials. 
Generate multiple variables for quality, processing, and packaging comparisons.
Assess and evaluate multiple equipment and processing options.
Design and optimize formulas and processes.

Use lab facilities for microbial, chemical, and physical analyses.
Produce samples for consumer testing, clinical studies, shelf-life studies, and trade shows.
Produce for-sale product for test markets and micro-launches.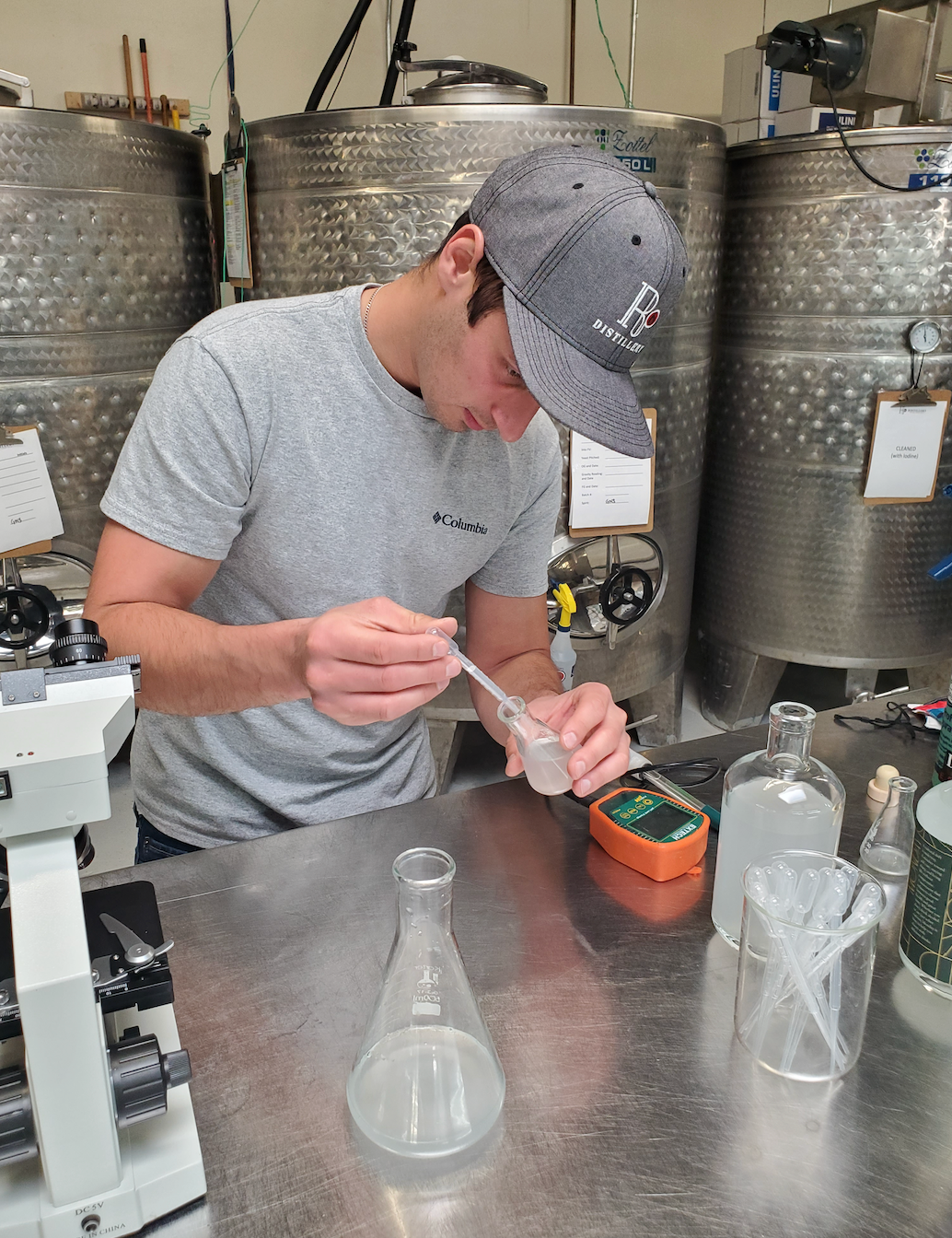 The R6 Partnership
Together, we can design innovative and creative solutions for your brand's needs. With a dedicated team to provide expertise and resources, we bring safe, high-quality, and commercially viable products to market.
Get an estimate
Profit from our deep heritage in award winning spirits, RTDs, food safety, process validation, and commercialization. Gain a dedicated team of process development professionals, including Process Authority experts, scientists, engineers, and food technologists.
Processing Capabilities
Products

High & Low Acid Beverages
Shelf-Stable & Refrigerated Beverages
Carbonated & Non-Carbonated Beverages
Products for Clinical Trials, R&D, Consumer Testing, Test Markets
Equipment

Kettles
Mixers
Bottling Lines
Canning Lines
Date Coding
Heat Exchangers
Velcorin Dosing
Nitrogen Dosing
Packaging

Cans 
Glass Bottles
Plastic Bottles